WDF/BA Updates and improvements
Thu, Aug 24 2023
Permalink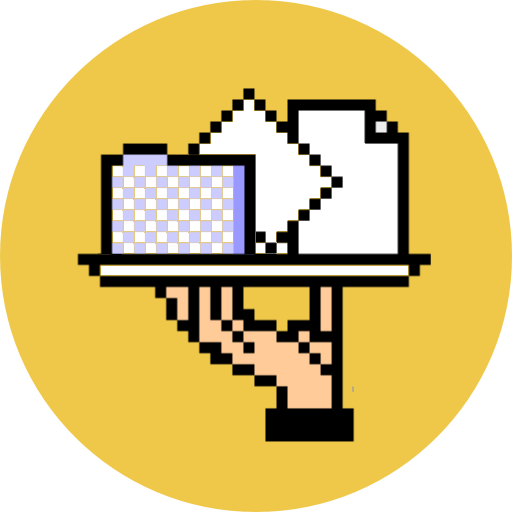 WDF/BA Updates:
---
- Added an exclude-list to
GP001
to exclude certain keys from being listed. For these excluded keys, a separate GP001xx should be created.
- Added the posibility to add a 'table' to TinyMCE editable textareas.
- Added an application setting
p_NOESCKEY
. When true, the escape key is ignored in the data entry mask.
- Added a
JS-lightbox
to WDF/BA to create slide shows of uploaded photos. Code can be loaded by setting the new application variable
p_JS_LIGHTBOX
to true.
- Added the global unique form ID to the user checking function, so one can follow the complete transaction in GP000.
- Implemented
GP006MNU
, a dedicated application to maintain a default menu. The keys for the default menu are now excluded from GP006.
---
-
GP001H
fixes; the application now functions properly.
- Various CSS improvements concerning forms inside the footer bar.
- 'Undefined variable' bug fixed in
GP014
.
- Renamed function 'collectVars()' to 'fw_collectVars()', which shows where the function comes from.
- Improved error checking after calling the Google Distance API in fw_getDistance().
CSS, GP001, GP001H, GP006, GP006MNU, GP014, Keyboard, Lightbox, Textarea, User check
Improvements and fixes
Thu, Jun 30 2022
Permalink
WDF/BA Updates:
---
- Added a confirmation dialog to the multi-delete functionality. Now you have to confirm that you really want to delete the selected records. This of course works only in applications where multi-delete is activated.
---
- Preparations to replace the current encryption method to a more modern one. This is necessary because of the move from CentOS Stream to Fedora 36, which gives a totally different results with the now called 'legacy' encryption method. This change had an impact on all interactive applications, and, depending on the customer, some batch applications.
---
- Improved the Google Distance Calculator API call.
---
- Excel exports now keeps the contents of a multi-line text field together in one cell, where applicable.
---
- Various under the hood improvements and fixes.
API, Deletion, Dialog window, Encryption, Excel, Export, Fields, Textarea
Additions, fixes and changes
Tue, May 31 2022
Permalink
WDF/BA Updates:
---
- GP014: New! CO2 emission calculation added. To comply with new regulations, you can now see how much CO2 will be output for a certain from/to address combo. The mean emission value per 100 Km can be set in GP006, by adding a key named 'GEMCO2' and give it a numeric value for the emission in Kg per Km. The formula to calculate the mean value is:
((Liter/100 Km * Kg(C + O2)) / 100)
With a mean value of 2,392 Kg per 100 Km, and a usage of 8 liters gasoline for 100 Km, the formula becomes:
((8 * 2.392) / 100) = 0,19136 Kg per Km
Source: wijkopenautos.nl magazine
---
-
New!
A Two Factor Authentication (2FA) module can now be added to your implementation of WDF/BA. It can do 2FA via email and/or text messages (regular SMS). For use with email, you will need an email address + all settings (username, password, mail server, ports) which needs to be configured in WDF/BA to send emails with. For SMS, you wil need an subscription with an SMS provider. WDF/BA 2FA module currently supports MessageBird and Clickatell for sending via SMS. If you want, or need, 2FA for your business, contact me for a quote.
---
- Added 'scroll into view', which scrolls the list view page to the last examined record, if known to the application. The last examined record has a light blue background.
---
- Added a new file name cleaning function to clean the names of uploaded files. The following characters are:
replaced : ü by u, ç by c, etc. if possible.
removed : all non-ascii characters
removed : "'~`;:\/()
replaced by a - : &
replaced by a _ : spaces
---
- Added Excel / CSV export for TinyMCE text data. Images will not be exported, only text.
---
- Improved height calculation of text areas.
---
- Various under the hood improvements and fixes.
2FA, CO2, CSV, Excel, Export, File names, GP014, Scrolling, Textarea, TinyMCE, Upload